Peloton Cellars Gives Back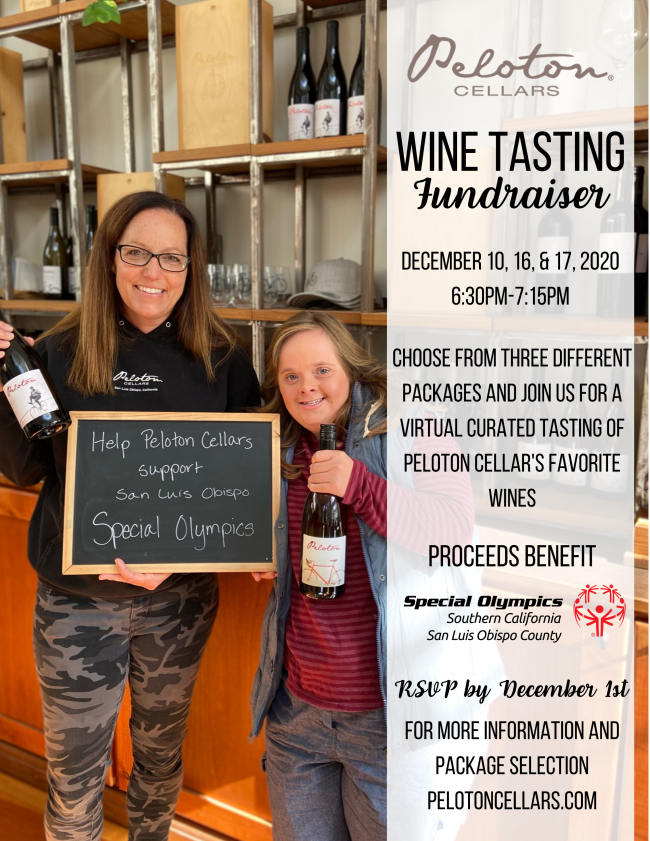 Peloton Cellars Gives Back
We are partnering this holiday season with one of our favorite organizations: SLO Special Olympics. Bill and Trish have created 3 different packages to suit your desires and will give a portion of the proceeds to SLO Special Olympics.
That's not all! We invite you to join the Virtual Wine Tasting Series and hear from our winemaker/viticulturist, Bill Kesselring, on the cultivation of these beautiful wines!
Visit our web site for more information: www.pelotoncellars.com/special-olympics
Ready to Help:
White Wine | Albarino | Chardonnay | Virtual Tasting: 12/10/2020
Red Wine | Pinot Noir | Cabernet Sauvignon | Virtual Tasting: 12/16/2020
Mix of White & Red | Albarino | Cabernet Sauvignon | Virtual Tasting: 12/17/2020
Place your order by December 1, 2020.
Buy One – Ship One
Give the gift that gives back this holiday season. Purchase one for you and one for them. Then join us for the virtual wine tasting together.