Longbridge Financial, LLC
Longbridge Financial, LLC is a national reverse mortgage lender committed to educating financial advisors and their clients on responsibly using home equity to reshape their financial future. Longbridge provides support to trusted advisors, working with reputable companies in the financial services industry who share a commitment to the highest business and regulatory standards. Financial professionals across the country are finding that home equity can help their clients better navigate risks associated with longevity.
Longbridge Financial's offerings can help Peloton members bring more value to their clients with financial strategies that will help them:
Eliminate any monthly mortgage payment, to leave that much extra income every month – tax-free* – to fund smart retirement strategies, help with healthcare plans, or supplement emergencies or other expenses.
Have more cash flow in retirement – without tapping into portfolio assets you've helped them build over the years.
Easily implement financial strategies you've recommended for their benefit.
Longbridge Financial offers industry leading "Gold" pricing, providing substantial savings to consumers, and has top-rated customer service based on independent third-party reviews.
Our mission is to reshape and improve the reverse mortgage business through education, transparency, and unparalleled service.
Best of all, it's easy to get started … we do all the work. To learn more, watch this video.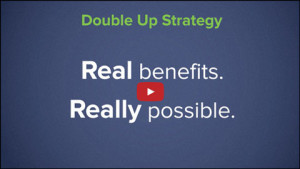 *Consult appropriate government agencies for any effect on taxes or government benefits.
For more information about Longbridge Financial, please visit www.longbridge-financial.com/peloton.
Member Contact Information:
Longbridge Financial, LLC
1 International Blvd., Ste 900 • Mahwah, NJ 07495
940-435-8871
www.longbridge-financial.com/peloton • advisors@longbridge-financial.com